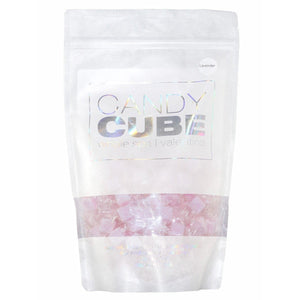 Premiere Salon and Nail Supplies
VALENTINO CANY CUBE SCRUB (UNIT)
Regular price
$8.00
$0.00
Unit price
per
The Whale Spa | Valentino Exfoliating Candy Cube™ can be used in a variety of ways, including manicures & pedicures, or as an add-on to services. Indulge your clients with a unique pampering experience! Our individually candy-wrapped scrubs allows you to provide safe and sanitary products your clients expect. These pre-portioned scrubs can be customized to be on small or large areas of treatment, reduce waste, and provide greater cost control.
Candy Cube™ is excellent at removing dull flaky skin with its delicate blend of salt and sugar crystals that dissolve completely to leave behind lotion soothed, softened skin. The benefits and functions of our special formulation:
Exfoliates - Pure cane sugar and super-fine salt softens callouses and removes dead skin.
Moisturizes - Vitamin E, macadamia nut, avocado, and sweet almond oils saturate the skin to restore suppleness.
Protects - Natural cocoa, shea, and avocado butters protect for hours without greasiness or stickiness.
Natural High Quality Ingredients - Made with natural plant butters andCandy Cube oils, enriched with vitamin E. No fillers.
Suggested Usage:
1-2 Candy Cube™ for manicure
2-4 Candy Cube™ for pedicure
---